Explore ValuePak MCIF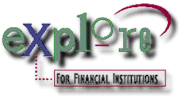 Explore was developed for and designed with the small and mid-sized institution in mind - but with the same benefits realized by larger corporations. It provides an easier-to-use suite of software modules for data analysis and data management.
These tightly integrated modules enable users to easily generate ad-hoc queries, create sophisticated reports, segment customers, perform profitability analyses, modify the database, append external data and export data for use in other applications.
Metavante Marketing Suite CRM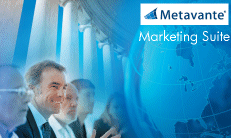 Enjoy a customer view that lets you customize marketing messages and promote the products customers seek. Metavante Marketing Suite is a database marketing solution that gives you:
A broad view of the customer
Convenient access to key CRM data
Automated campaign execution and management
Detailed campaign response analysis